Welcome home, Seargant Armstrong, from your second tour in Iraq
Today's post is a tribute to my brother in law Trevor.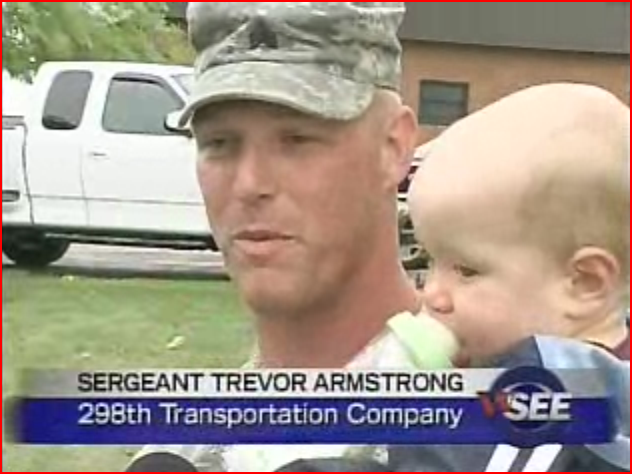 He's recently returned from his second tour in Iraq.  This time with the 298 Sandbandits,  a transportation unit out of Pennsylvania. My sister and two little nephews were there to welcom him back.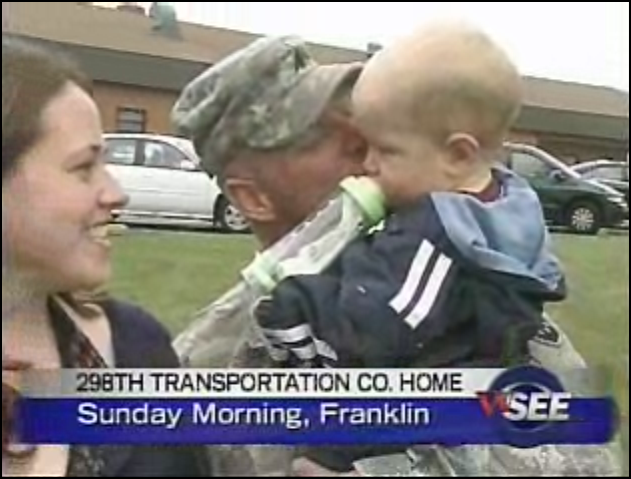 While his unit is a reserve unit, Trevor is regular army, one of perhaps 10 members of the regular army that serve with the reserve units  in Pennsylvania. They came home to a very welcoming croud:
Download link
My older nephew was very glad to see his daddy again: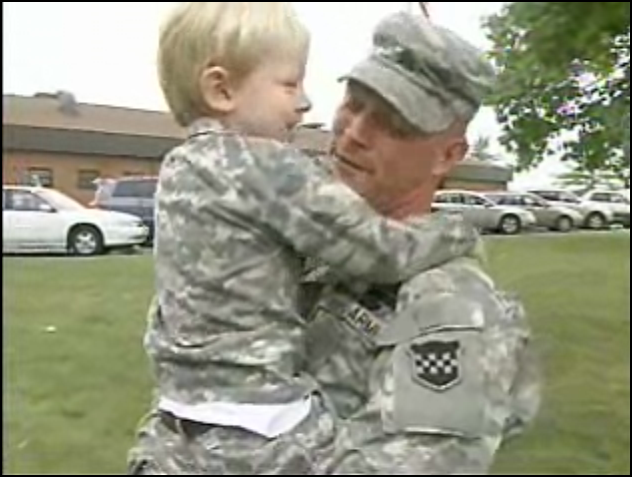 How can Unca Brian compare to that?
Welcome home, Trevor. It's good to have you back…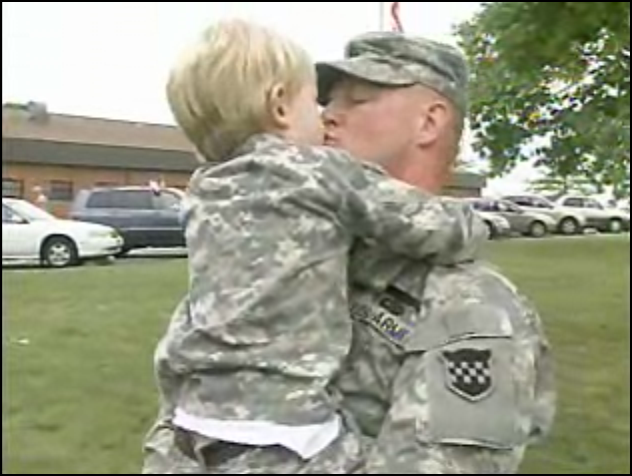 And he got an 8pt with his bow this evening… lucky dog…