No, don't look…
Save your self….
 OK I warned you…
This has been a BUSY week….
Here was the scene at 9am yesterday morning: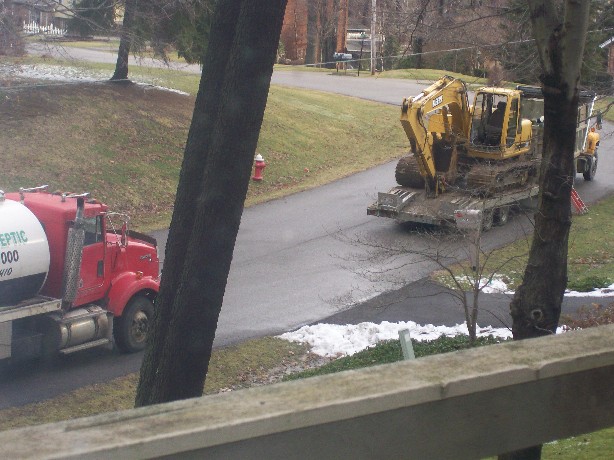 Here they are digging up and smashing the leech bed on the far side of my yard: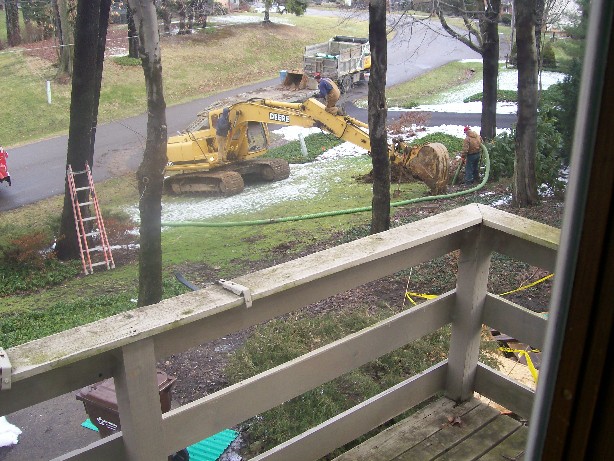 Here's the now empty hole that caused this all: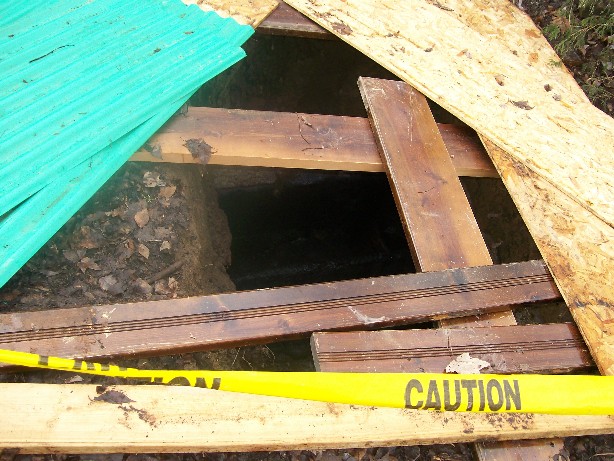 My son's movie of the tank being emptied:
At that point they started looking for the sewer line coming in from the street: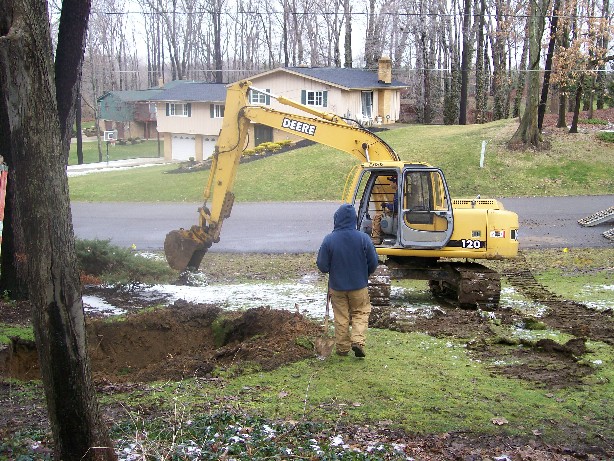 As they were digging there, I took a shot of the remains of the leech bed…  yum…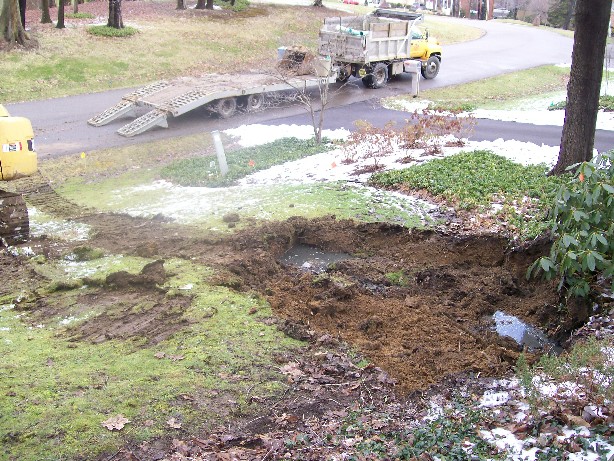 They dug and dug and dug and could not find the line until they'd gone at least 15 feet deep!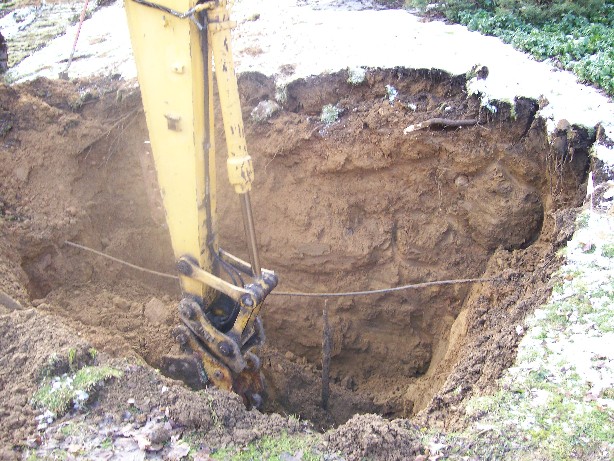 When they were all totally done, pretty much my whole yard was gone. 
Not much grass there at all….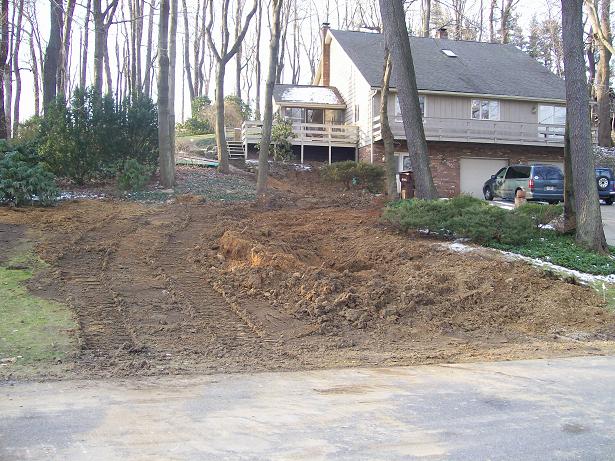 I'm also hooking up to the water, but that's yet to be done… 
So, I still have a hole in my yard…  That might be fixed today.  Maybe…
They were there when I left.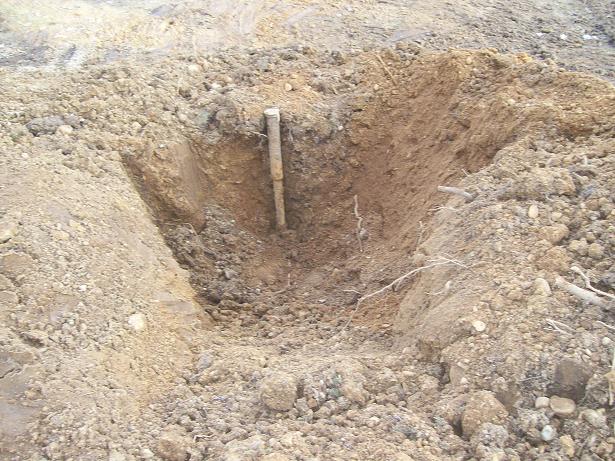 They'll drill the holes through my wall and put the valve in my entrance way closet.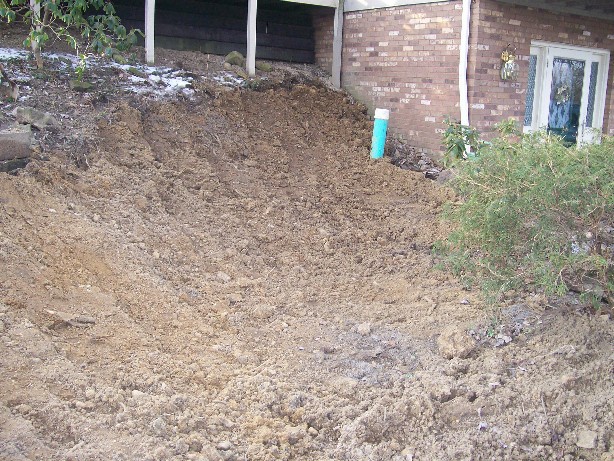 Unfortunately, they also found a second septic tank that was completely full. 
That will add to my cost and has now left a huge hole and a stair way to no where…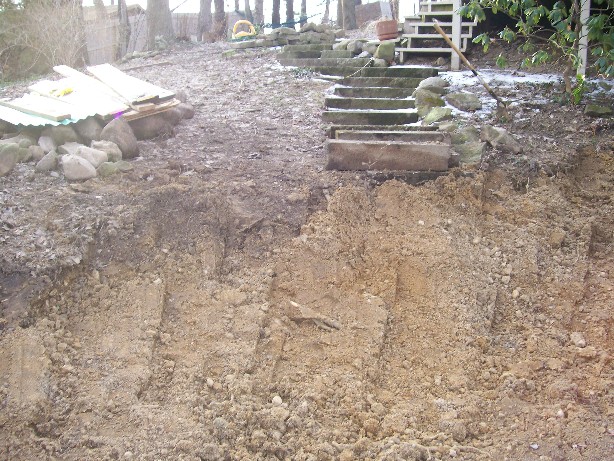 Ah, the joys of home ownership…